MEDICIS during the CERN Open Days 2019
more information on the CERN Open Days 2019 can be found here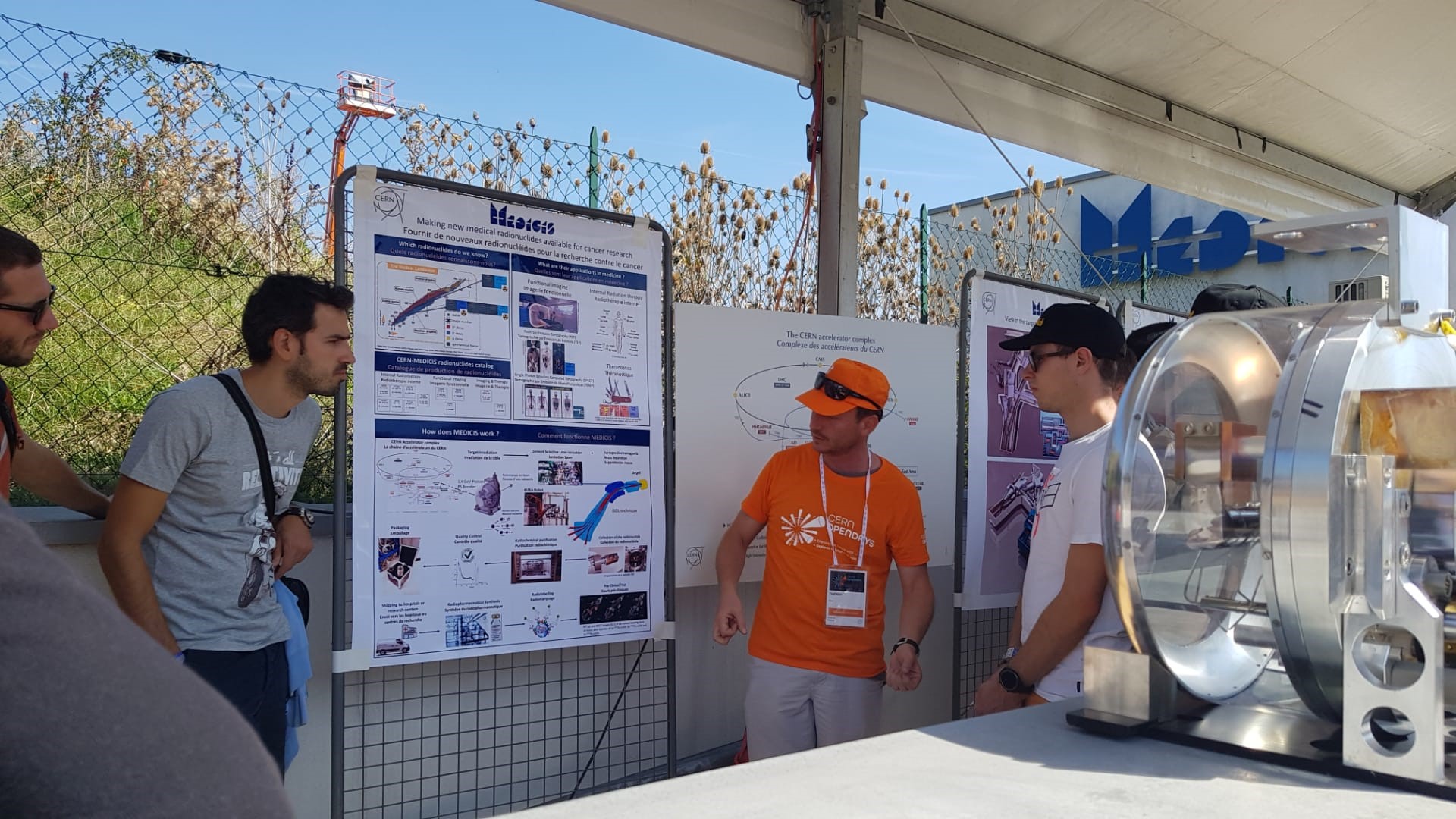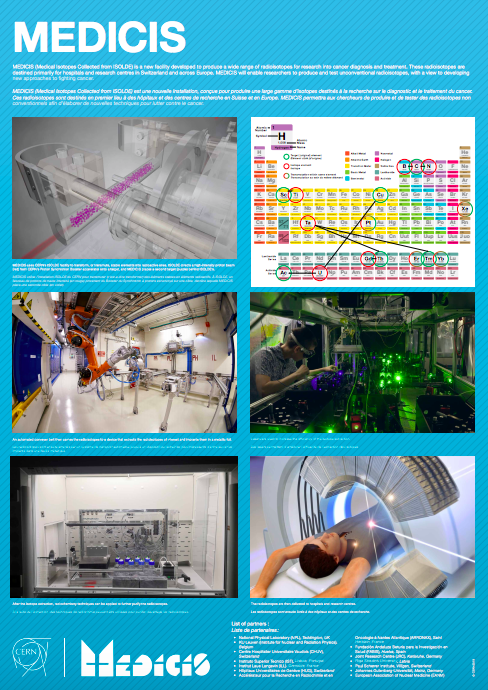 NEWS!
MEDICIS recent achievements have been presented during invited presentations at the ARIS2023 conference (Avignon, France) and the 16th conference on nuclear reaction mechanisms (Varenna, Italy)
Recent technical developments such as the online activity monitoring during implantation and the definition of Key Performance Indicators for MEDICIS were reported at EMIS2022 and IPAC2023 conferences. Related EMIS and IPAC publications.
Three new project proposals were submitted at the 10th MEDICIS Collaboration board, with a notable request to translate one of the MEDICIS High Molar Activity radionuclides in a clinical settings.
The Frontiers Research Topics : MEDICIS-Promed, Advances in Radioactive Ion Beams for Nuclear Medicine is now published. It can be downloaded from there.
The half-life of Tb-155 produced at MEDICIS has been revised and is now published by S. Collins et al. in Applied Radiation and Isotope. High molar activity Sm-153 was 1st used in Targeted Radionuclide Therapy and theranostics (MED-025) by M. Ooms et al, as presented at TERACHEM.
JOB OPPORTUNITIES
The Belgian Nuclear Research Centre SCK CEN seeks to fill a permanent researcher position within the MYRRHA project, as ISOL physicist. Application deadline 10 Sept 23 . Informal contact can be made to Lucia Popescu.
A KNOWLEDGE TRANSFER SUCCESS STORY